Event Phone: 07956735301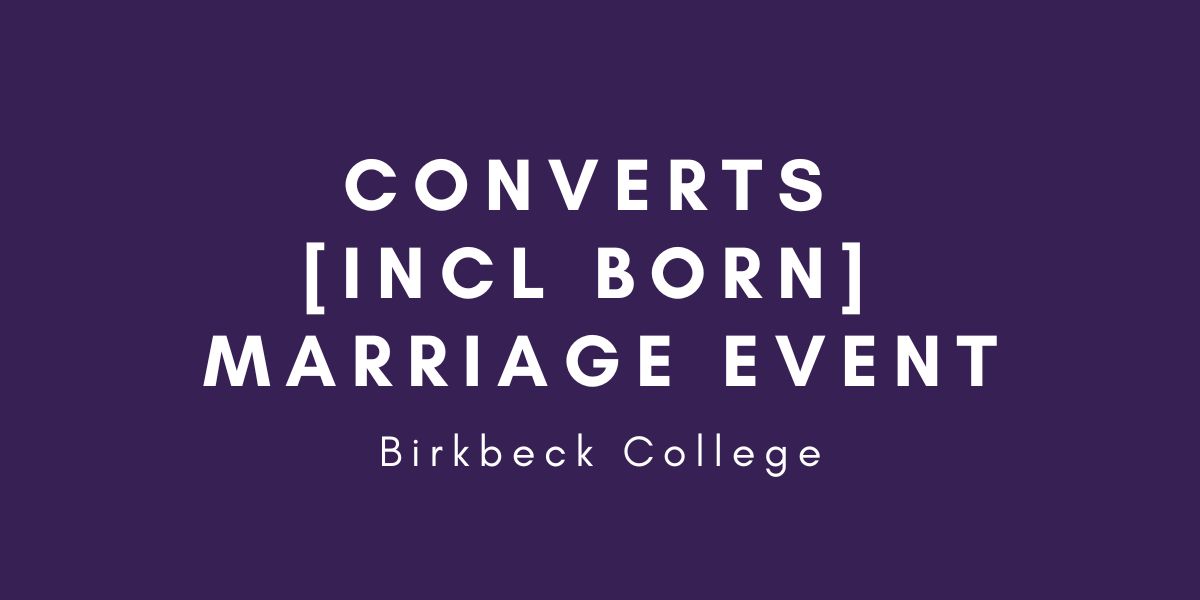 CONVERTs [including BORN] Marriage Event
[  ONLY 7 MALE SPACEs LEFT AND  7 FEMALEs SPACES NOW LEFT! – SPECIAL OFFER BOOKING PRICE ENDS – FRIDAY 29th SEPTEMBER 2023 after which ticket prices will increase and spaces become limited! ]
The CONVERT Muslim Marriage Event gives an opportunity for Muslim brothers and sisters from an revert or convert background to find suitable spouses, however ALL MUSLIMS whether born or not, and people of all statuses, ages, professions are welcome.
When you come to our events, you will expect:
1. Meet link minded Muslims for purpose of marriage only!
As pioneers of these events and running nearly 20 years, we have the largest network of like minded Muslims in the community.
2. Guaranteed introductions
Our format of our events ensures everyone gets to meet and fair
3. Only serious people
Unlike apps or other events, where many have different objectives, our events are solely focused for marriage as the end goal.
4. Opportunity to exchange details
Our system allows you to exchange details via the event app or directly with the participant
5. No time wasting
The format of our events ensures those who are wasting our time and your time, means you focus on outcomes , that is marriage
6. Structured events with a focus and outcomes
The format of our events have clear objectives, goals and a Muslim philosophical approach to achieving meetings with a focus of marriage as the ultimate goal.
CONVERTs [including BORN] Marriage Event


28th October 2023




6:00 pm - 9:00 pm
Address:
Malet Street
,
London
,
WC1E 7HX