Finding a spouse is difficult enough, and even staying married has become a challenge – Whatever the case, it will affect your confidence, mental and spiritual state and right now, we believe more than ever, many Muslims whether married or not, not only need pre-matrimonial support but also ongoing advice including coaching, mediation and counselling services.
We are proud to have team of Muslim professionals with decades of experience and qualifications and using a faith/spiritual orientated approach in tackling the issues head on.
It is important that we don't suffer individually. We should not allow social stigma to deprive us from developing ourselves as mature and responsible individuals in our lives, and seek professional help. It is crucial to know that you are not alone and our services are here to help and support you.
To making a booking for a mediation, counselling or consultation session, simply select the member of our staff you wish to talk you, complete the form below and they will be in touch with you shortly.
Please note this is professional service and professional rates apply.
Our Professional Consultants
Professor Rasjid Skinner who is a consultant clinical psychologist at Lynfield Mount Hospital in Bradford. He is also a visiting professor of clinical psychology at the University of Karachi. He has worked in this area for more than thirty years, and has spent much of this time in Bradford where he has gained considerable experience of working with Muslim communities. He has also spent many years studying Islamic approaches to psychology and mental health.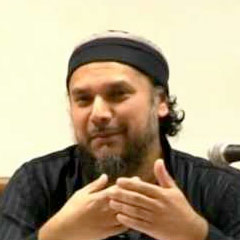 Imam Shahnawaz Haque graduated (over thirty years ago) from Cambridge University in Natural Sciences specialising in Physics but also having studied Experimental Psychology. Some years after graduating he started training with the London Centre for Psychotherapy (subsequently merged into the British Psychotherapy Foundation) and eventually qualified as a psychoanalytic psychotherapist. He has worked as a psychotherapist and risk assessor for the organisation Respond and as a consultant psychotherapist for the Clinic for Dissociative Studies. He is currently in private practice as an Islam-based psychotherapist and marriage counsellor. This work has evolved in the course of over two decades of therapeutic engagement with the muslim community and involves ideas and practices derived both from his professional training and from Islamic principles and teachings. Shahnawaz is also a regular Friday Imām of five mosques in London.
Khalida Haque is a is a qualified integrative counselling psychotherapist, has a diploma in clinical supervision and is a trained group facilitator. She is also a Counselling Services Manager with the Schools Counselling Partnership in Tower Hamlets, the founding director of Khair Therapeutic Services CIC, co-host of The Big Reconnect Sleepover and a writer with published articles and poetry. Khalida has worked with a number of organisations, freelance and as an employee, including: Sanibel Counselling Centre, Age UK (Camden), Woman's Trust, Terrence Higgins Trust, Nour-DV, National Zakat Foundation, London Borough of Tower Hamlets ("Caring Dads"), Grief Encounter, Nafas Bangladeshi Drugs Project, Osmani Trust, Sisters Magazine and Fitra Journal. As well as a profession, Khalida and Shahnawaz share a marriage that is into its third decade and they co-parent 3 children – one of whom they homeschooled for part of her education. Like her husband, Khalida works with individuals, couples and families who may be struggling with their lives and relationships and require some help getting back on (or even finding a) track.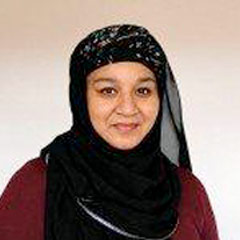 Saleha Islam is trained in solution focused psychotherapy, family therapy and Islamic counselling. She has over 30 years of experience helping people with issues ranging from marital problems, self esteem, anxiety and depression, domestic violence and childhood abuse. Saleha has worked alongside world famous therapists when working at the Marlborough family centre. She also worked for the NSPCC for several years and has been CEO and Director of several organisations including the Muslim youth helpline and The Muslim Cultural heritage centre (Al Manaar Masjid). Saleha uses a range of traditional and alternative theraputic techniques to help her clients along their recovery including NLP (neuro linguistic programming) EFT (Emotional freedom therapy) Aafiyyah healing as well as other healing techniques that she has learnt over the years. She resides in London with her husband and children.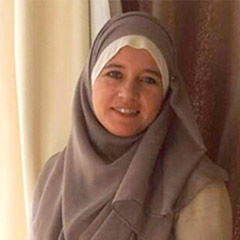 Ameena Blake is a married English convert co-wife from Sheffield, UK. She embraced Islam 25 years ago and her academic qualifications include a BA in English Studies, PGCE in teaching and MSc in Leadership and Management. She is currently undertaking an MA in Islamic Studies. Her roles have included sitting on Mosque Boards as chair, Vice President of MAB and Assistant Secretary General of the MCB. She is also the founding project director for Eden Houses UK, a charity running Muslim friendly women's refuges. She is a qualified coach and mentor having been supporting couples and professionals for more than a decade in person and online. Ameena lectures about Islam nationally and internationally. She covers topics including women in Islam, marriage and other subjects; appearing in the media, conferences and events across the globe.